———————————————————————————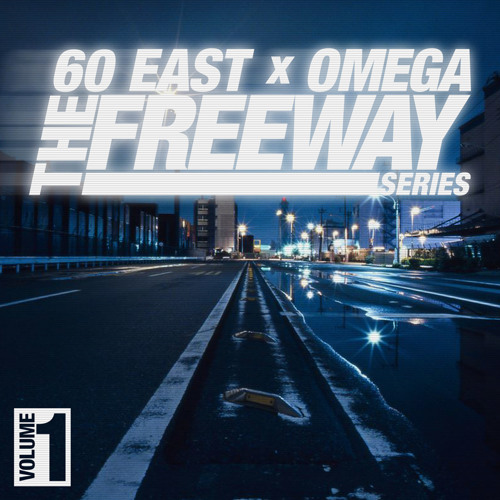 Following up his "Mood Muzik" mixtape tribute to the Mood God Joe Budden, a compilation
of songs which were all covers of Mouse's classic beats, 60 East is back with "The Freeway Series Vol.1". The mixtape is a collaboration with producer, Omega who offers some intricate instrumentation for the First Dirt spitter to rhyme over, and is expected for public release on December 16.
Listening to the emcee over original production, not associated with one of the few permanent fixtures in my personal favourites list was refreshing and allowed a listen not hampered by, "this was good, but Budden's version is better" because the covers could never live up to my love for the originals. With this, "The Freeway Series Vol. 1" is easier to enjoy and consequently more likely to be in regular rotation in my headphones. 
The tape is littered with parallels to established Hip Hop veterans – there's a genre-wide revival of Documentary-Game inspired songs, and the mixtape opener is exemplary of this with it's multitude of name drops and braggadocios proclamations of "the greatest in the making." Elsewhere, I was incredibly impressed by the story telling ability to "Andy's Song", and in terms of a Hip Hop song, the closing "Grateful" is undoubtedly the most complete track of East's career so far.
That said, I was left a little disappointed by the lack of conviction in the struggle-to-make-it / keep-grinding anthem of "Get Better". Throughout the tape I found myself being made to overlook the lack of magnetic mic presence because of a distracting quality elsewhere but the pitfall of the project was exposed in this track. 
This was a minor detail, in stand-out song "Loves Drug" which ironically throws comparison to the aforementioned Joe Budden, due to his use of the same sample in the past. The difference being, the sample has been used so much, it's pretty much as platonic as an 808 when it comes to comparing to other tracks that have used it. "Loves Drug" is in my opinion the best song of not only "The Freeway Series Vol. 1", but a definitive highlight of 60 East's musical journey. The type of song that you can remove Hip Hop, and it still stands up as a three minute piece that would sit well in a fan of any genre's music library.
Despite a relative shortness, that qualifies it as more of an EP than a mixtape, 60 East has found a selection of songs that showcase his skill superbly in "The Freeway Series Vol. 1", which is, in no small part, a result of some equally brilliant production courtesy of Omega. I don't want to call it a contender for mixtape of the year, but given that it has just over a month before 2014 comes to a close, I wouldn't rule out the possibility of it growing on me even more either.  
The mixtape will be available December 16th, in the mean time check out the music video for "Andy's Song" below: