———————————————————————————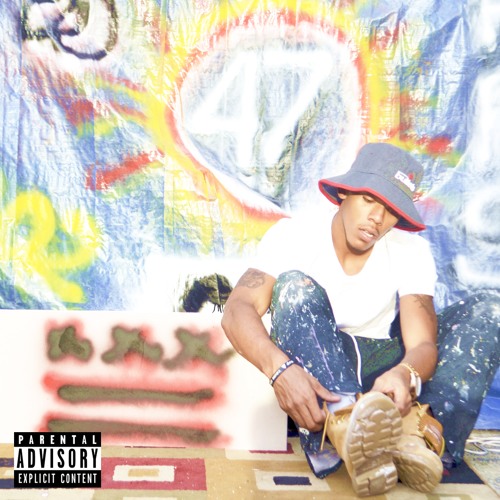 When Cooley released his solo mixtape "47" in late-September, I was immediately
impressed by the magnetic mic presence of the Fly Rebel Society member. His lyrical dexterity, blends divinely within a radio-esque sonic, without being overly poppy, nor too complex for a casual music fan to enjoy – instead, finding a happy medium. 
I allowed the mixtape to stew for a while, and to this day, the first three tracks of "47" stand up as some of the strongest songs of the year. Within "47", "Recognize" and "Environment Production", Cooley becomes reminiscent of Biggie, Kendrick and Joey Bada$$ at different times. That's not to say Cooley is as good as the "Ready To Die" legend, or todays top dog's, only that there's a distinct potential to become so. 
That tantalising talent returns in later cuts like "Wants & Needs", but between those aforementioned and the penultimate song of the project, there is a falter in form and what was shaping up to be a majestic mixtape, becomes monotonous. I wouldn't go as far to call the tracks from 4-11 as anything less than average, but when compared to the outstanding, opening outputs, it's hard to argue otherwise. 
As a whole, "47" is indicative of the incredible potential stored within Cooley, and the calls for comparisons to living legends is certainly not unjust with "Environment Production" in particular, proving the phenomenal talents of the emcee. It's just a shame that he manages to set the stage for a knock-out punch with an amazing opening combo, but fails to land the hook to round off the mixtape in a similar fashion.